Welcome to the Quest 89 Wiki Community Page!
Here you can find essential information and updates concerning the series and wiki.
Update - February 7th, 2018
Edit
Hey guys, Nick here! I've noticed that people have been coming to the wiki more and I have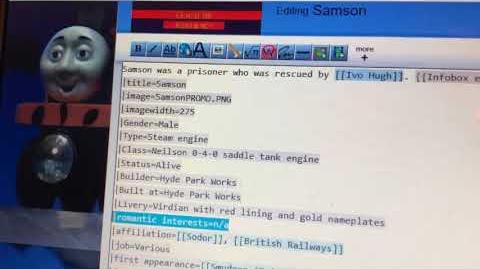 decided to begin doing these little updates to inform them of recent changes on this wiki.
The most recent change I've made is one with the infoboxes. Currently the ones on the engine pages now have their titles in capital letters. I've also removed the romantic interests title ,changed "built by" to "builder", and changed "job" to "Job(s)". Unfortunately, this did not fix things instantly. At the moment, all of the infoboxes say "Unknown" for each category. This can be fixed by going into the source editor and changing all of the titles so that they start with a capital letter. I'd really appreciate it if someone could do that for all of the engine pages! I can't fix all of them by myself!
Aside from that, its business as usual. I'll add a new update when its necessary. See you guys soon!
-Nick
Wiki Rules
Edit
Be kind to one another.
Don't make unnecessary pages for minor characters. If they have spoken at least once, then a page can be made for them.
When making and editing pages, try your hardest to stick with the manner of style seen on all other pages.
Do not add any theories or speculation to pages. Feel free to make comments and blog posts about them, but do not add them in infoboxes, pages, or categories.