Rondog -ETG248- , aka Ronnie, is a composer for
Quest 89
.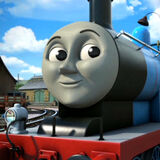 Series ContributionEdit
Ronnie composed the Season 4 intro music. He may also compose more songs in the future. He was also originally going to voice Stepney, but this was cut due to scheduling issues.
CompositionsEdit
This is Quest 89 - Season 4 Remix
Nick remade Yard Banter, a short created by Ronnie, for the latter's birthday. 089 made a cameo in the video.